I'm posting today as part of Plum and June's "Let's Figure it Out Together" series.   Beth has collected a lot of great advice from craft bloggers on ways to improve your blogging experience. I encourage you to check out the entire series.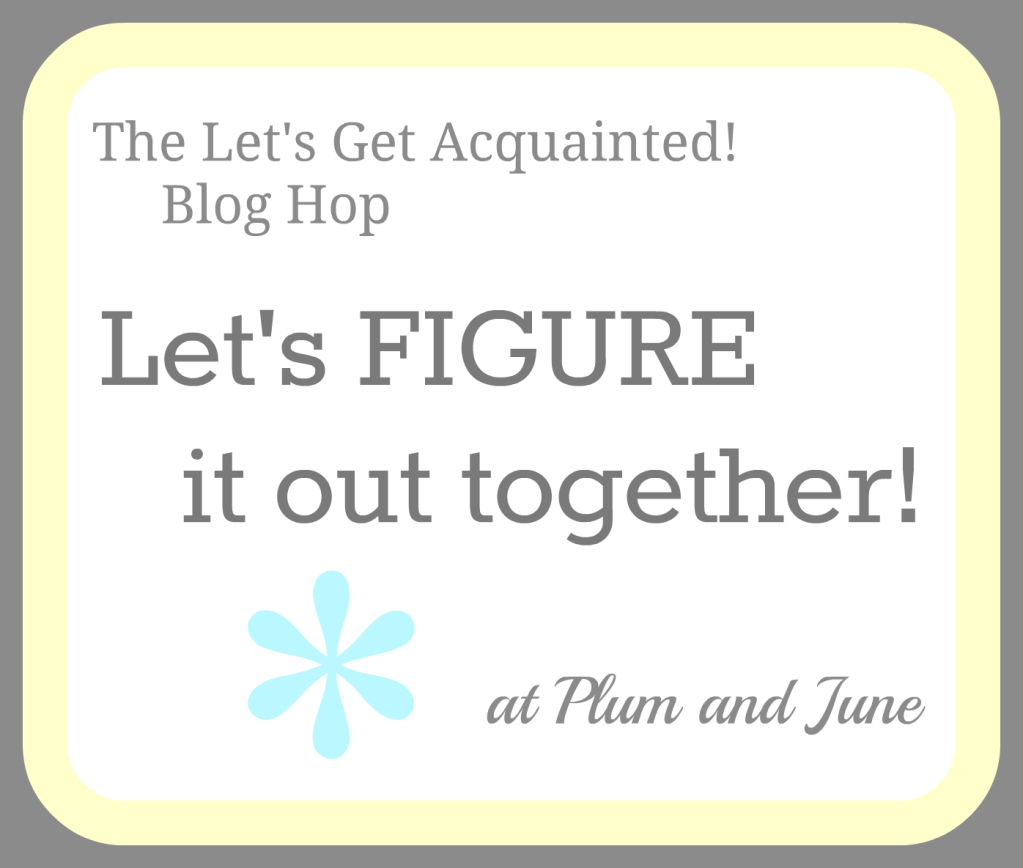 I'm going to give you a few easy tips on how to get more traffic to your blog, so you can share your craft with more people.
Have you ever done a Google Image search to find quilt inspiration?  I do it all the time.  Craft and quilt blogs are very visual in nature and having great photos is important.  You want people to be able to find your photos when they do a Google search, which will in turn lead them to your awesome, inspiring blog.
There are 3 very simple steps you can do to make your images searchable:
1. Resize giant images.
2. Appropriately name your files.
3. Describe your image in the Alt Text box.
Resize Your Image
I tend to take HUGE photos on my fancy-schmancy camera and then upload them as is.  This is a big no-no, because my 3000 x 3000 pixel photo will take way too long to load on many computers.  Before you upload your photos to your blog, resize them to fit on your blog.  Every blog has different proportions, but you generally want to keep your image size under 600 x 600.
You should be able to resize the images right on your desktop.  I use Photoshop, or Preview on my Mac.  You can also do it on PicMonkey.  Just upload your image and click on "resize".
Insert your new numbers in the "Change size to" boxes and click on "Apply".  That's it!
Appropriately Name Your File
 I am very guilty of being in such a hurry to get my blog post done that I just upload my photos without changing the file name to be descriptive.  DO not upload "IMG_2066.jpg".  Upload the retitled "mod-mosaic-block.jpg".
A couple of rules:
1. Do not use spaces, use hyphens between your words.
2. Keep it short, like 3 words.
3. Format your image in .jpg and include it at the end of the filename.
Describe Your Image in the "Alt Text" box
(see photos below for help in finding your "alt text" box)
Using the Alt Text box is the MOST important step you can take to make your images searchable.  Search engines (like Google) can't tell what your image is unless you fill in the Alt Text.  Add a clear, simple, description of what the photo is.  Think about how you would describe your photo to someone who is blind. Instead of saying "My latest quilt", you would say something more descriptive like "Blue and Green Elephant Baby Quilt".   You are trying to get keywords in there, but don't be spammy with it and make it 20 words long.  I try to stick with about 5 descriptive words.
Below is what my image editing box looks like on WordPress.  In the top image I simply uploaded the photo without changing the file name and I left the Alt Text box blank.  Don't do that! In the bottom image, I have appropriately titled my image and I have described it in the Alt Text box.
 Most of the quilting blogs I read use Blogger as their platform, so I will show you that, too.
 Click on the image you want to edit and a menu will open at the bottom of the image.  Click on "Properties".
A box will pop up titled "Image Properties".  This is where you fill in your image name and alt text.
 Fill in your file name (using hyphens) and your descriptive Alt Text, click "ok" and you are done!
Now let's all get busy and optimize our images!