On Sunday, my husband, Liam and I went the Petaluma Antique Faire.  It was in the historic downtown district on the main street and the day was beautiful (which is saying something, because it seems to rain here all the time).
I took all these photos with my iPhone, so if they are even worse than my normal, crappy photos, that is why.
There were tons of antique quilts.  There were also sad, lonely stacks of blocks that never got to become a quilt.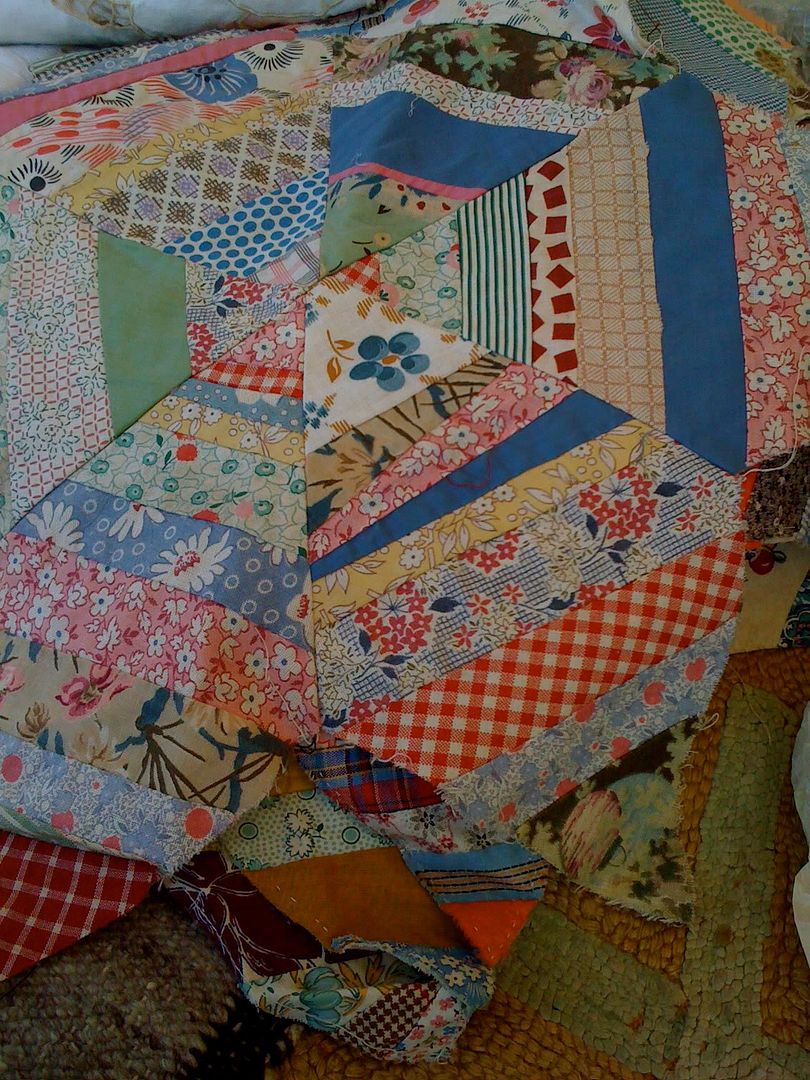 I love how this double wedding ring quilt was backed with a wool blanket.  Quilts needed to be very utilitarian and were often made from fabrics around the house.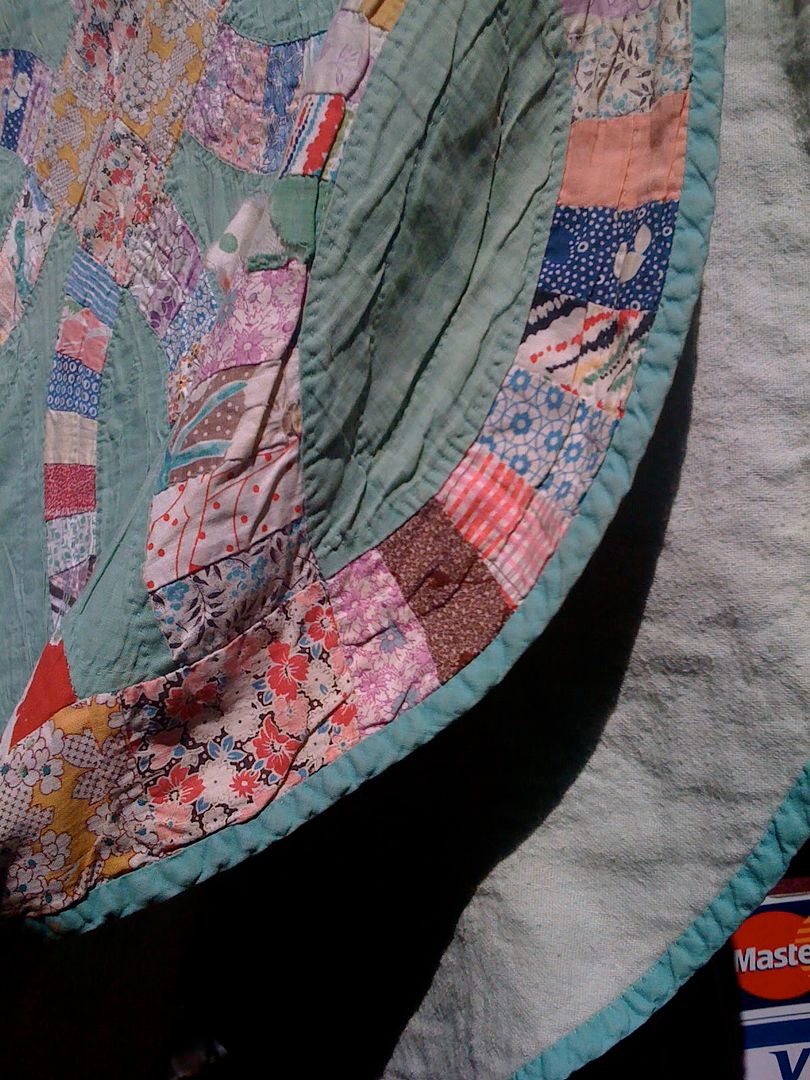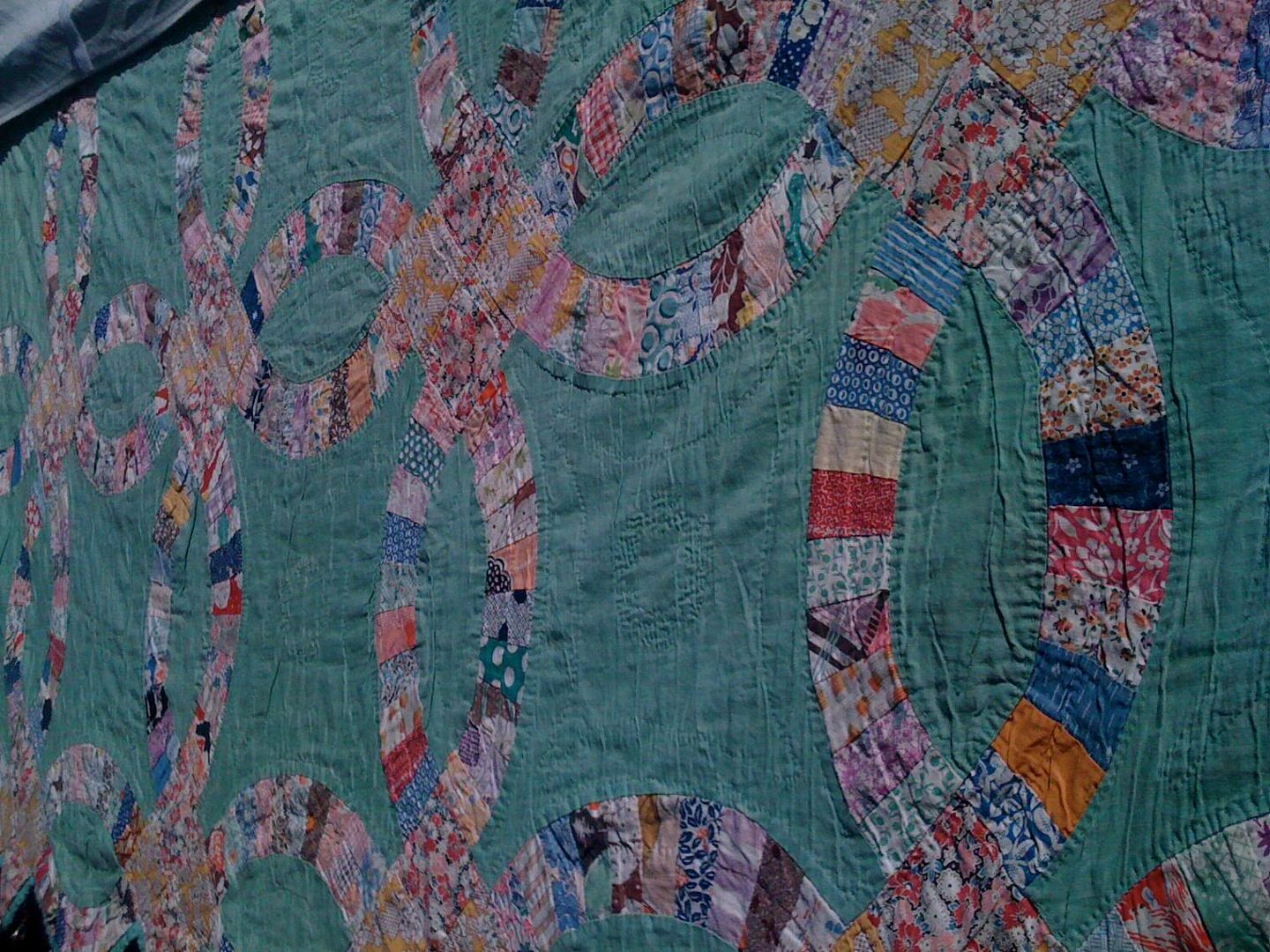 That's a lot of yo-yo's!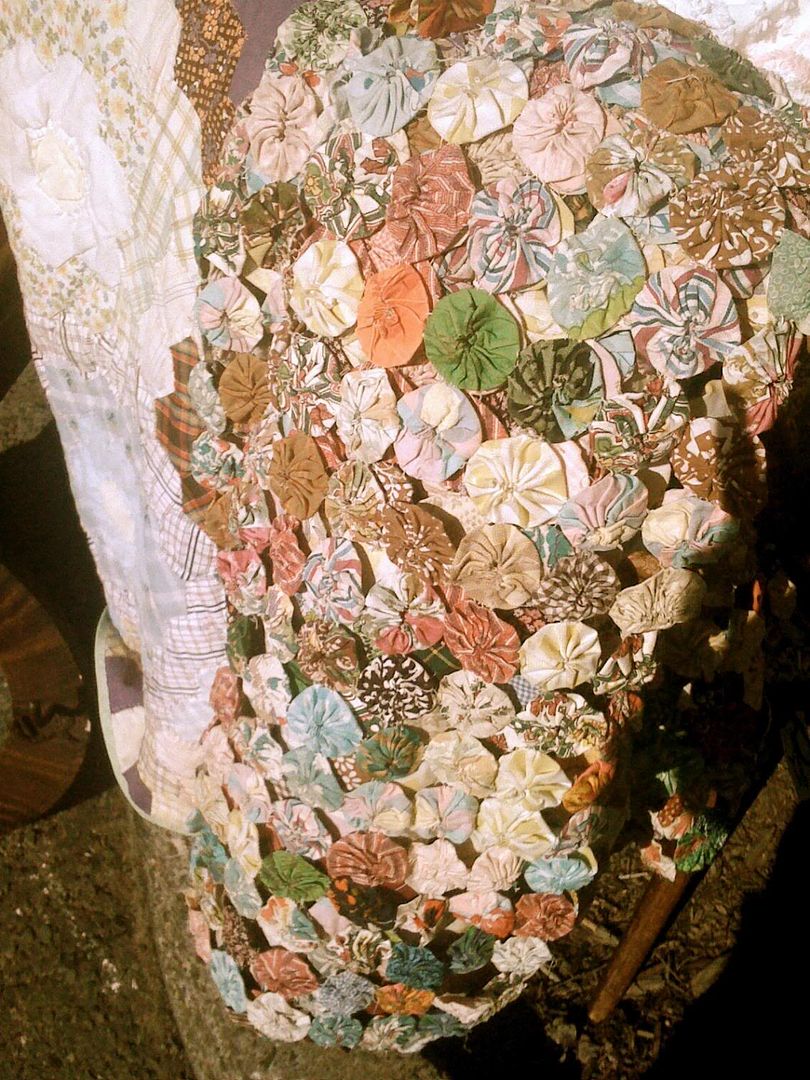 I really need to study up on fabric and quilt history and dating more, because this one really looked like it was from the 1800's.  The bright yellow is throwing me off, though.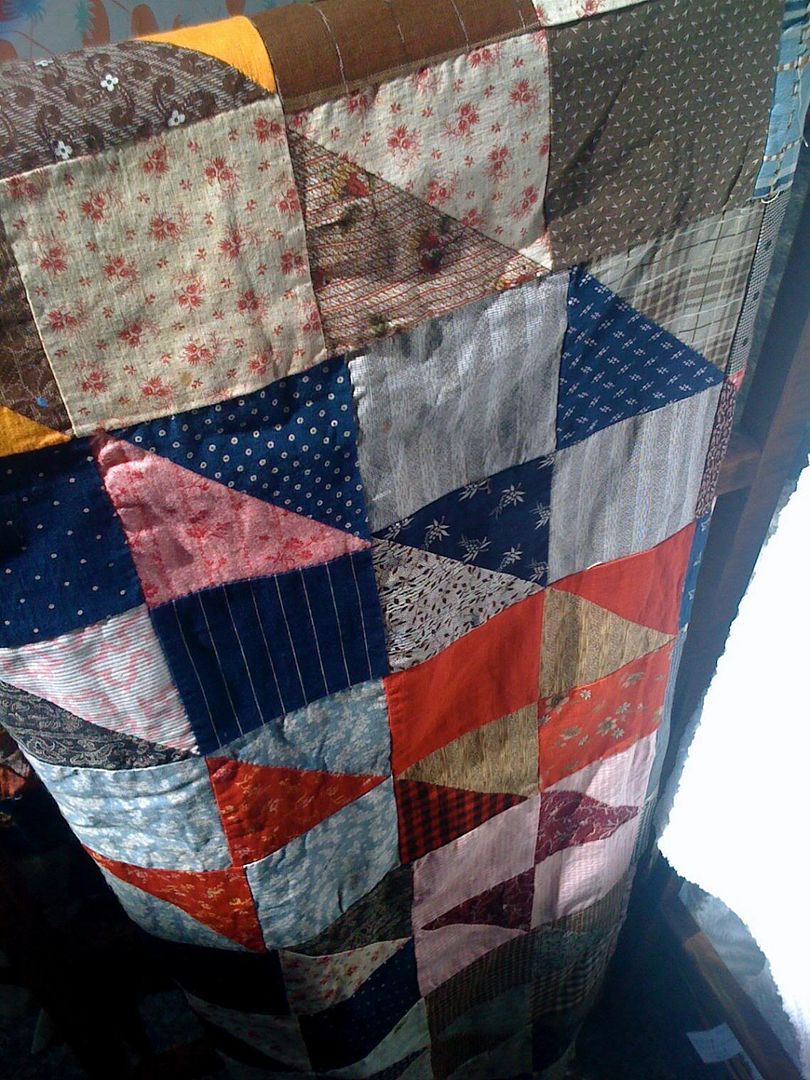 This dress actually WAS from the 1800's.  Looked like 1860's, to be more exact.  It was beautifully preserved and the hand-stitching inside was amazing.  I wanted to buy it and keep it safe, but I just didn't have the $150.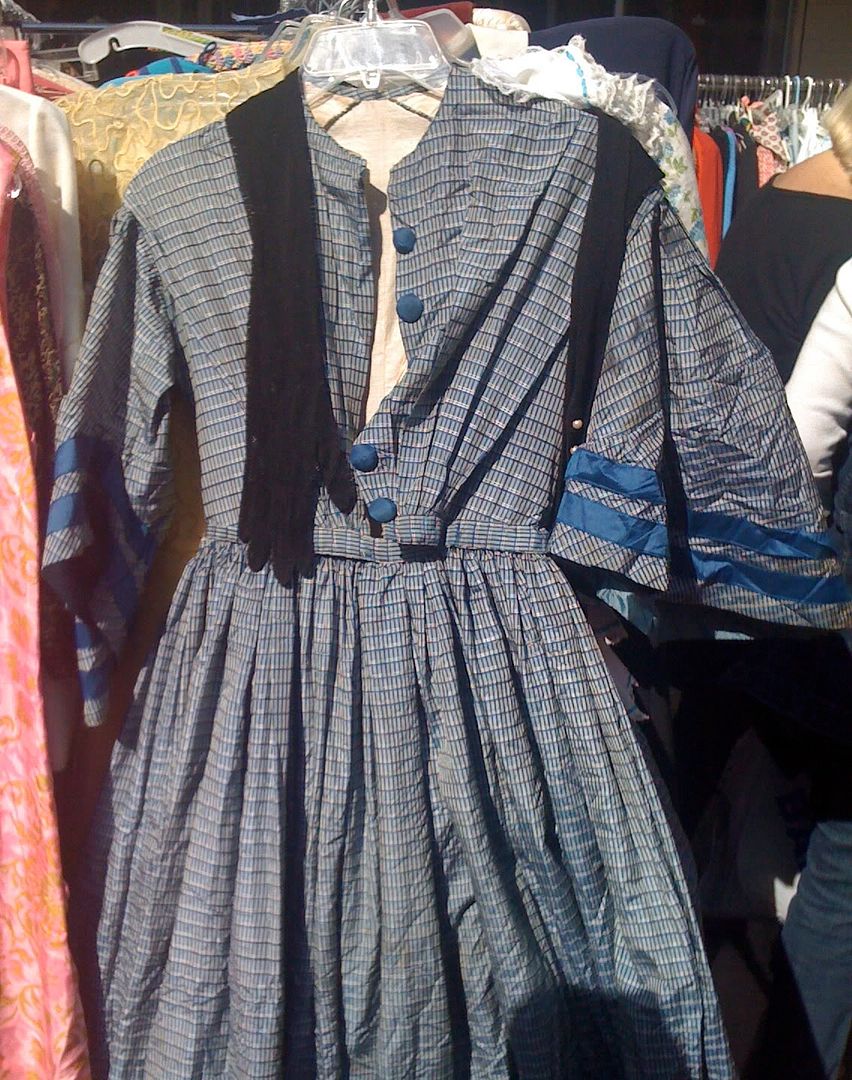 Creepy doll heads: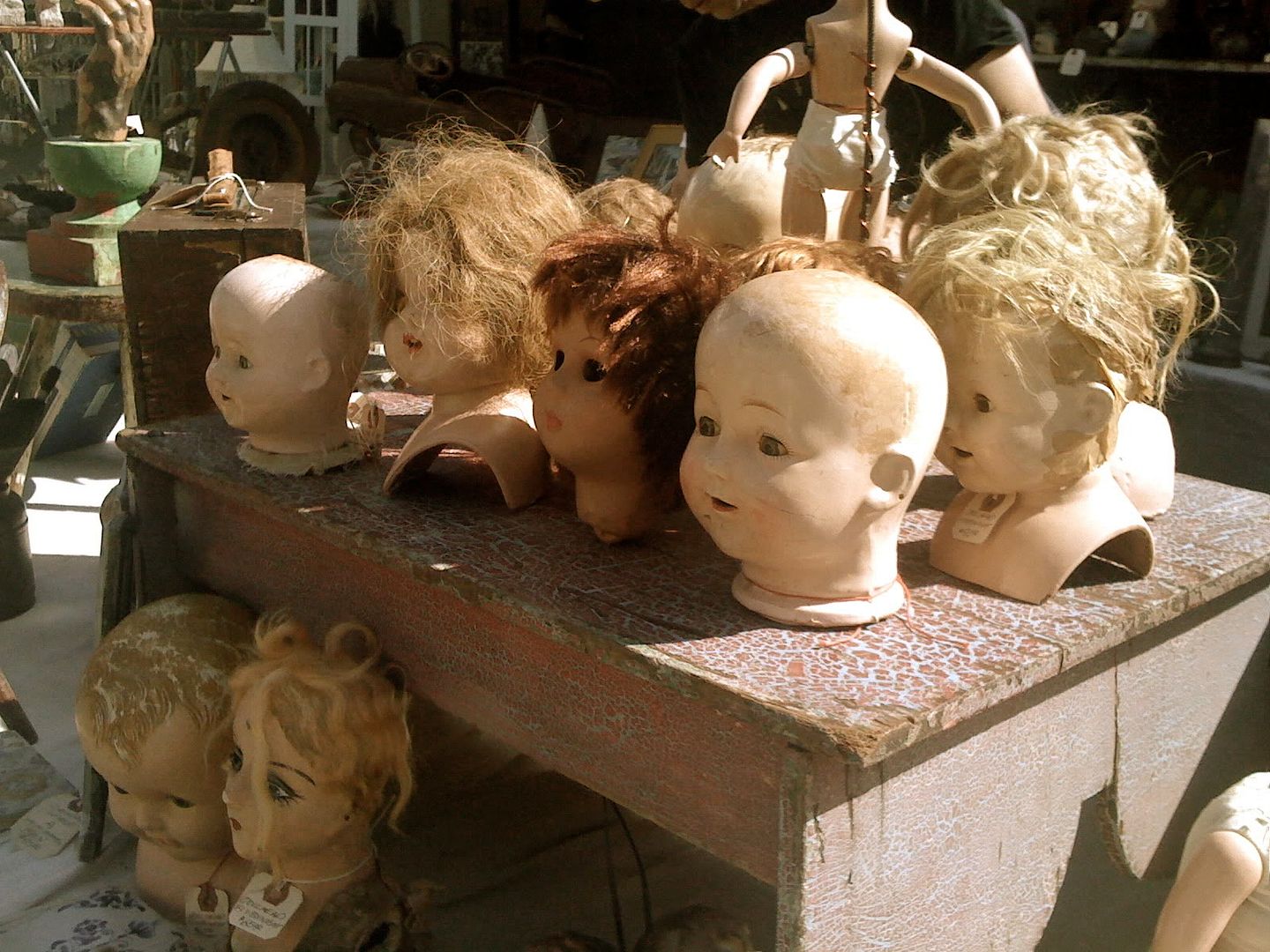 More creepy doll heads: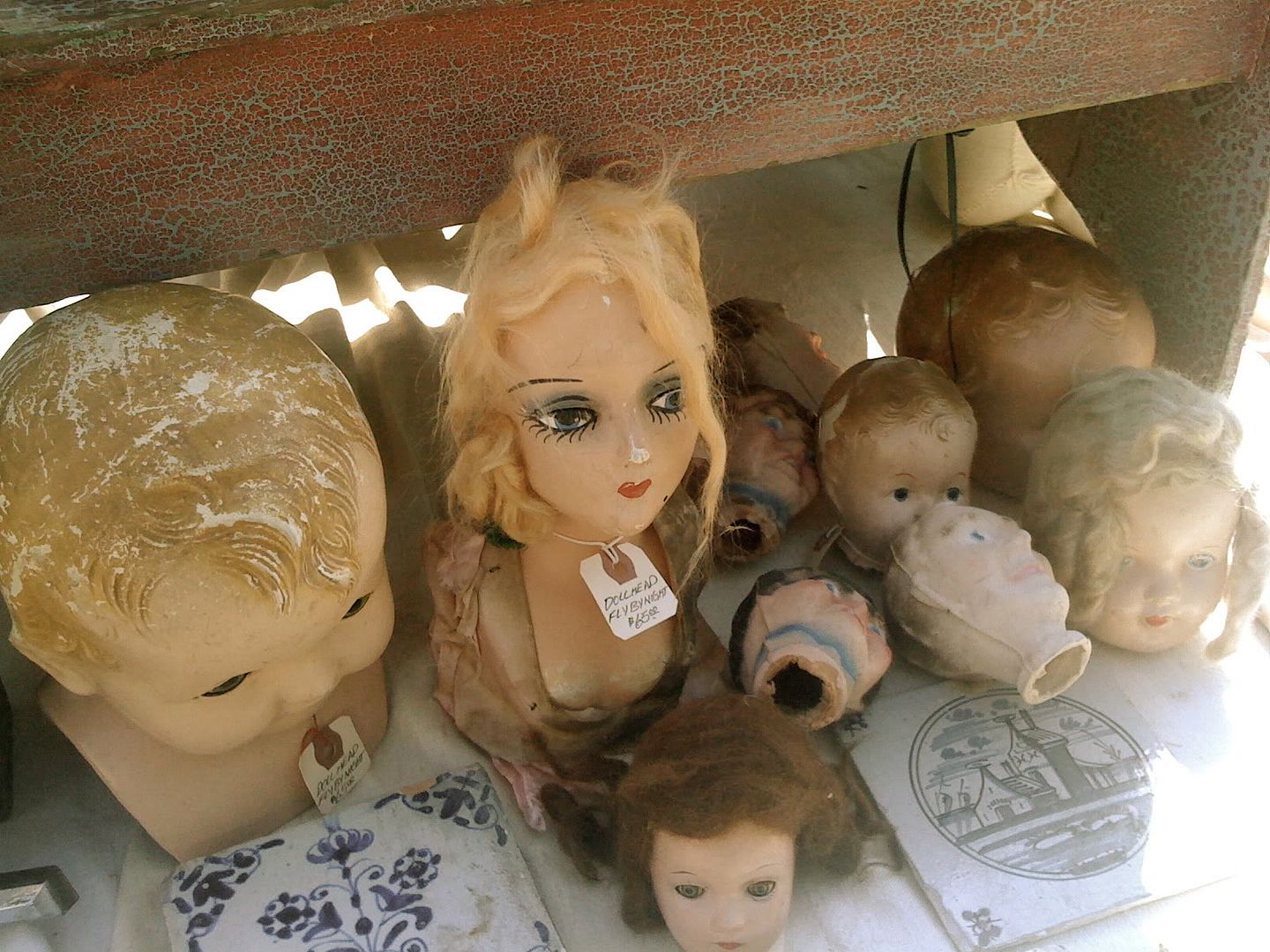 If I were a button collector, I would have been drooling: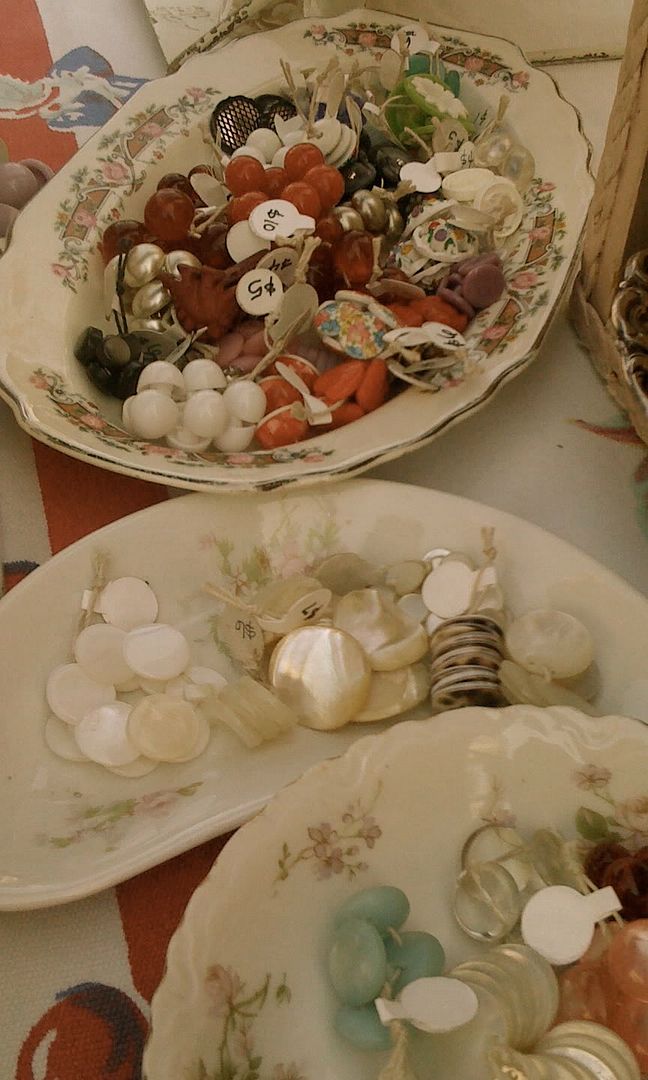 Lots of vintage fabrics and TONS of tea towels.  Not one funky, vintage sheet, but I wasn't expecting any.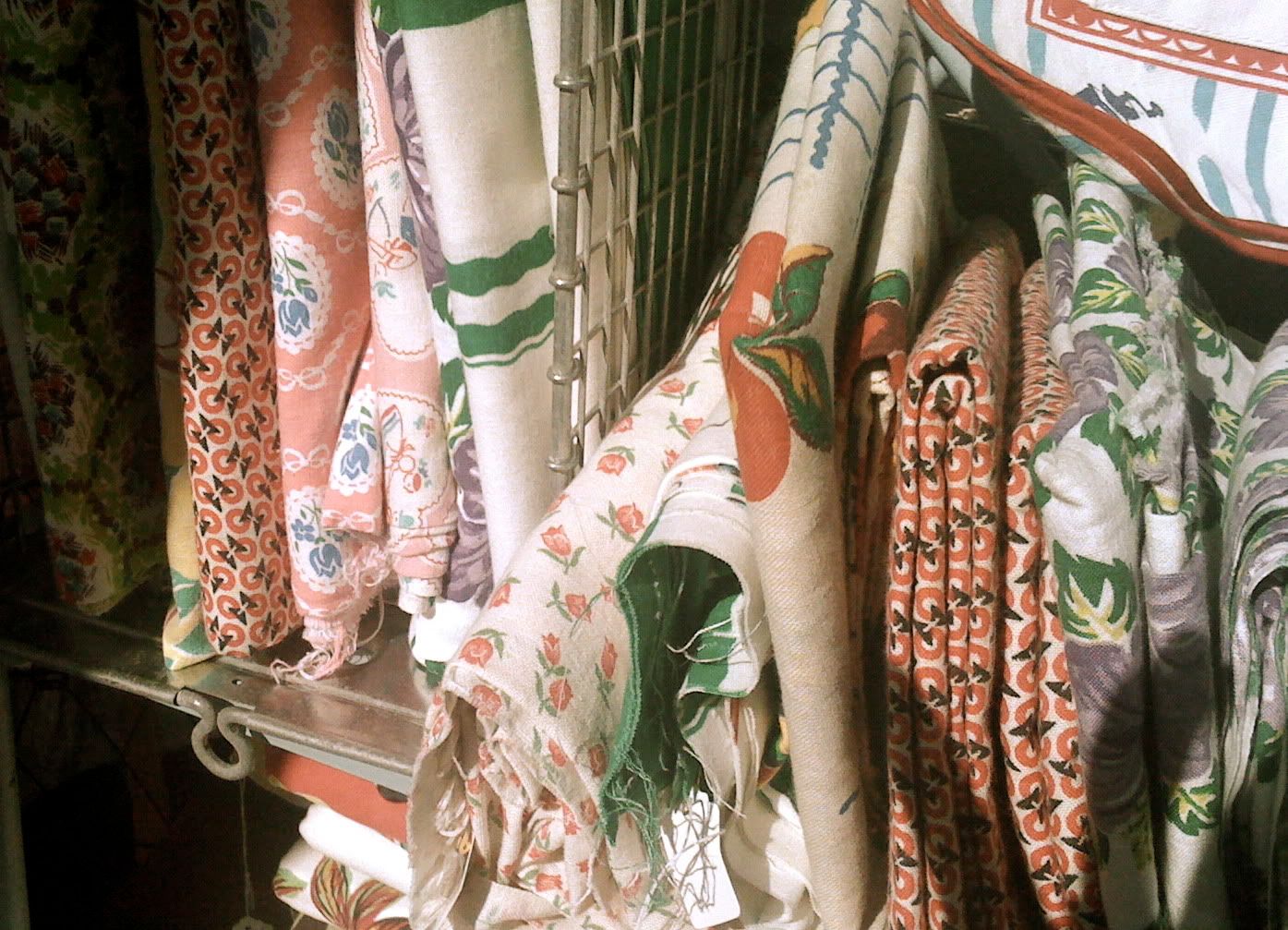 Petaluma Pete even made an appearance with his traveling piano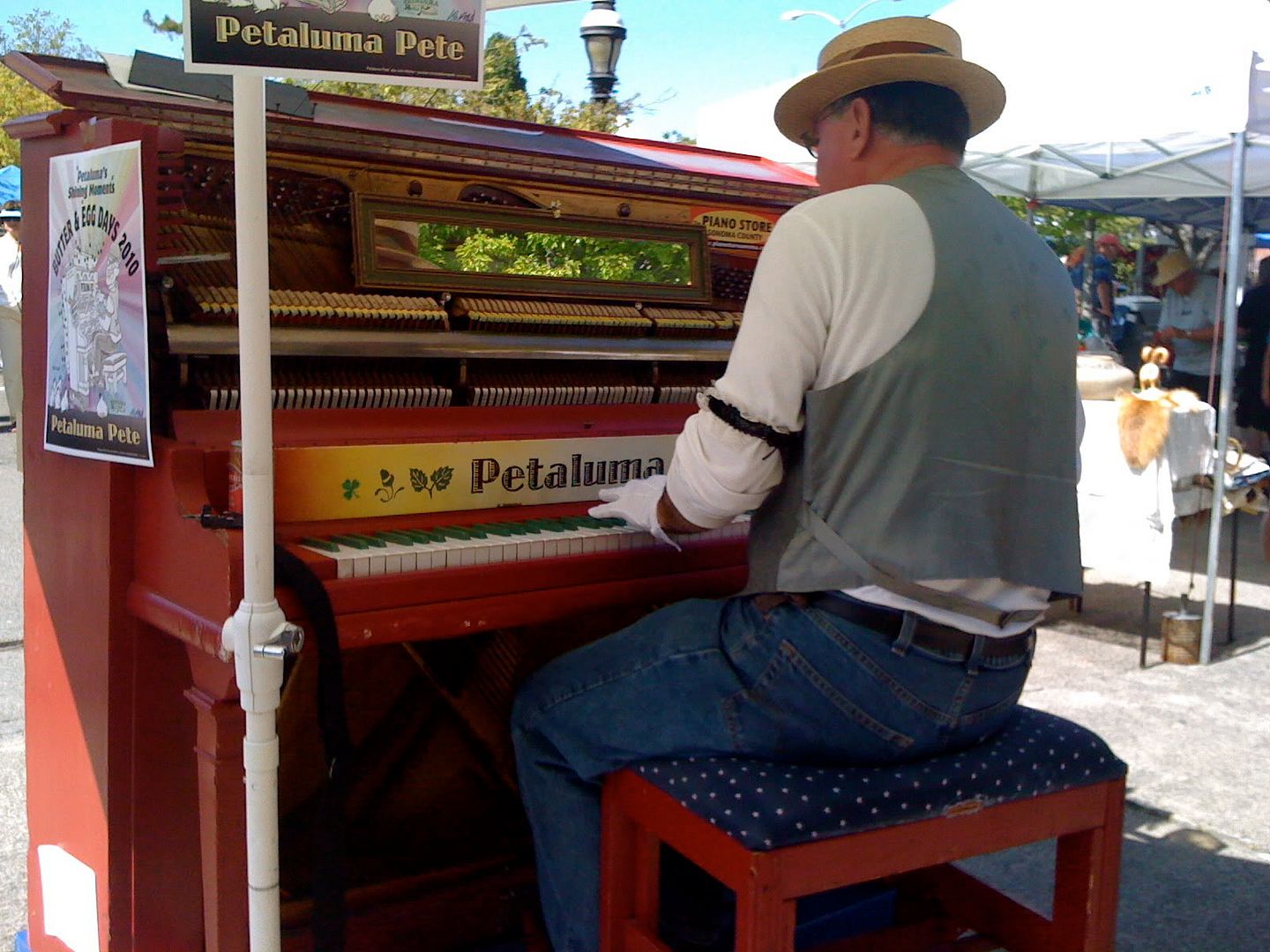 Wow, I am REALLY not in LA anymore!
Do you wanna see what I bought?
Here it is:
Yup, I bought NOTHING!  So sad. I always get overwhelmed when it comes to antiques, because I love everything, so I end up buying nothing.  Maybe next year.
It was an beautiful, relaxing day with my two favorite guys.