Do you ever google yourself?
I find it interesting how information and photos make it's way around the internet.  Almost two years ago I planned one of my best friend's bridal showers.  I was quite proud of it and had so much fun designing and making the decor for it.  Every now and then when I am bored I google "damask bridal shower" or something in that vain, because I get a kick out of seeing where people used it as inspiration.
This is what I found today, though.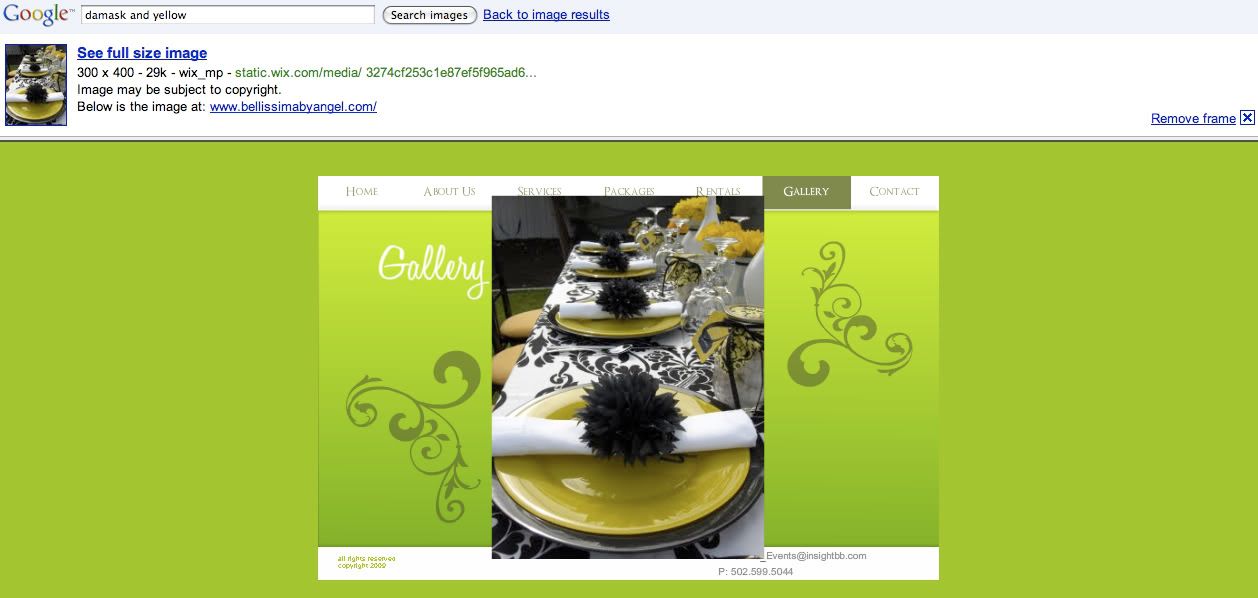 A rental company in Kentucky has a photo of the shower I planned in THEIR gallery! I was kind of blown away.  I painstakingly made each of those little black poufs.  I went to numerous fabric stores to find the perfect damask fabric to make into a table cloth.  I DYED the fabric on the mason jars to the perfect shade of yellow.  I rented the plates from a reputable company in Los Angeles. I also had the help of my friend Anne, who did those lovely flowers and the tags on the mason jars and she took the photo that they put on their website.
How many other photos has this company stolen from other people's showers and weddings?  Have they done any weddings themselves?
I think it shows the importance of watermarking all your photos.  I just don't have time to do that.  I can barely get all my photos taken and uploaded and post written, much less watermark them.
I will admit, I am still a little flattered.  Ha-ha!