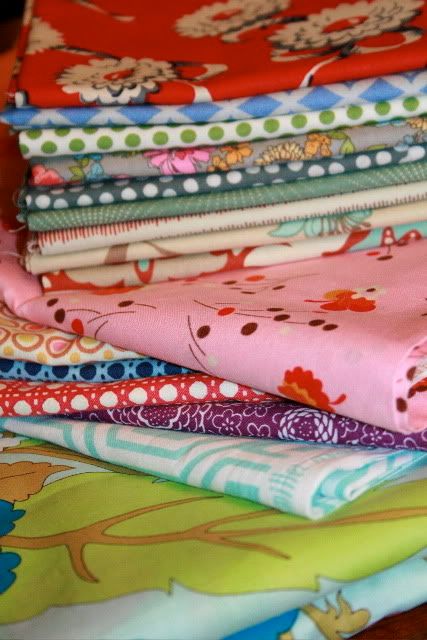 JD has a week off before he begins his new job, so while he watched Liam for the day, Alison and I took a trip down to the OC for some fabric shopping before I move away.  We stopped at M&L Fabrics in Anaheim first. I have never been there and it is a quilter's heaven! Most of the fabrics are a little more classic (i.e., old lady), but there are some gems and for cheap.  The fabric gets cheaper the deeper you go into the store and there is this HUGE flat fold section that is just rows upon rows of fabric.
Most of it looks like it's been sitting there untouched since 1984, but if you dig deep you may find a gem.  I found this Robert Kaufman print for $1.98/yd: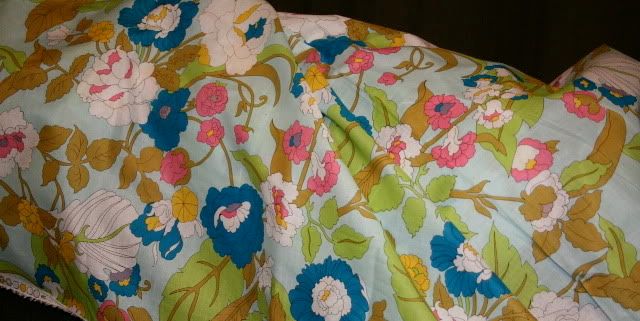 I don't know what I'll DO with it, but I purchased 3 yds so that I have enough for a garment, or cafe curtains.
I also bought 1/2 yds of all of these: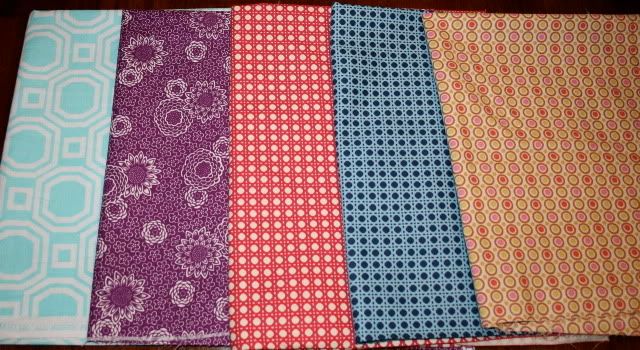 The first four were only $2.98 a yd.
After spending several hours picking through the piles of fabric, we headed over to the Purl Warehouse in Tustin.  I was SO excited to go there, but it was a big fat fail.  They are closed on Mondays!  So much for checking ahead of time.
After that disappointment, we checked out a few thrift shops in the area and we went to Flying Geese Fabric.  This was a great little quilt shop with lots of modern fabric.  Alison even found a precious bolt of Flea Market Fancy and we each bought a yard.  After seeing that the same print is for sale on Etsy for $46/yd, I am wondering if we should have purchased the rest of the bolt!  If you live near Tustin, head on over there and scoop it up!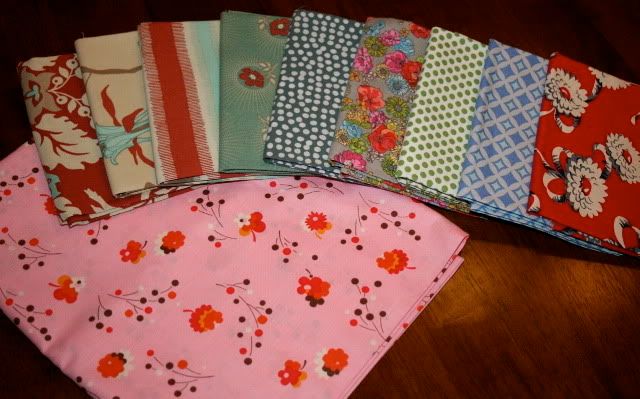 I also purchased some fat quarters from the Joel Dewberry "Deer Valley" line.  I've been adding that to my Etsy Cart for a long time and then I never buy it.  I really want the entire line in all the colorways and that is a big financial commitment.
We had a lot of fun and it was the longest I have ever been away from Liam.
Speaking of Liam, he experienced two firsts on Saturday and I will leave you with those: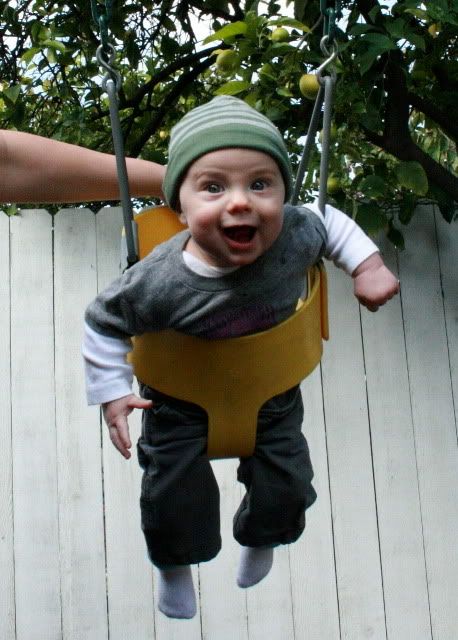 First ride in his swing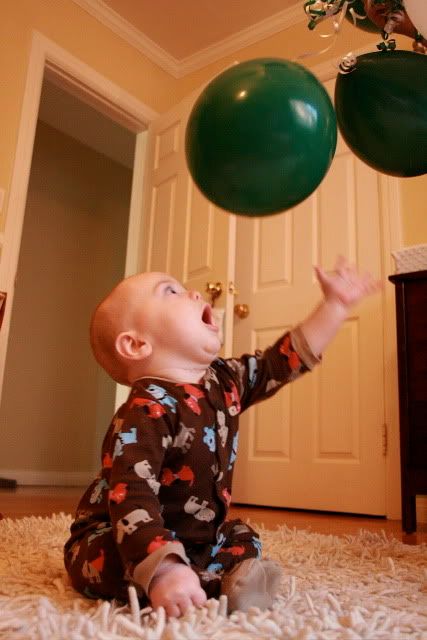 First Balloons
Ah, to be a baby…