I received my package from the Vintage Sheet Swap that Jennifer @ Rosey Little Things hosted.  I got a lot of great fat quarters back (some I like more than others!).  There were 38 swappers and 545 fat quarters!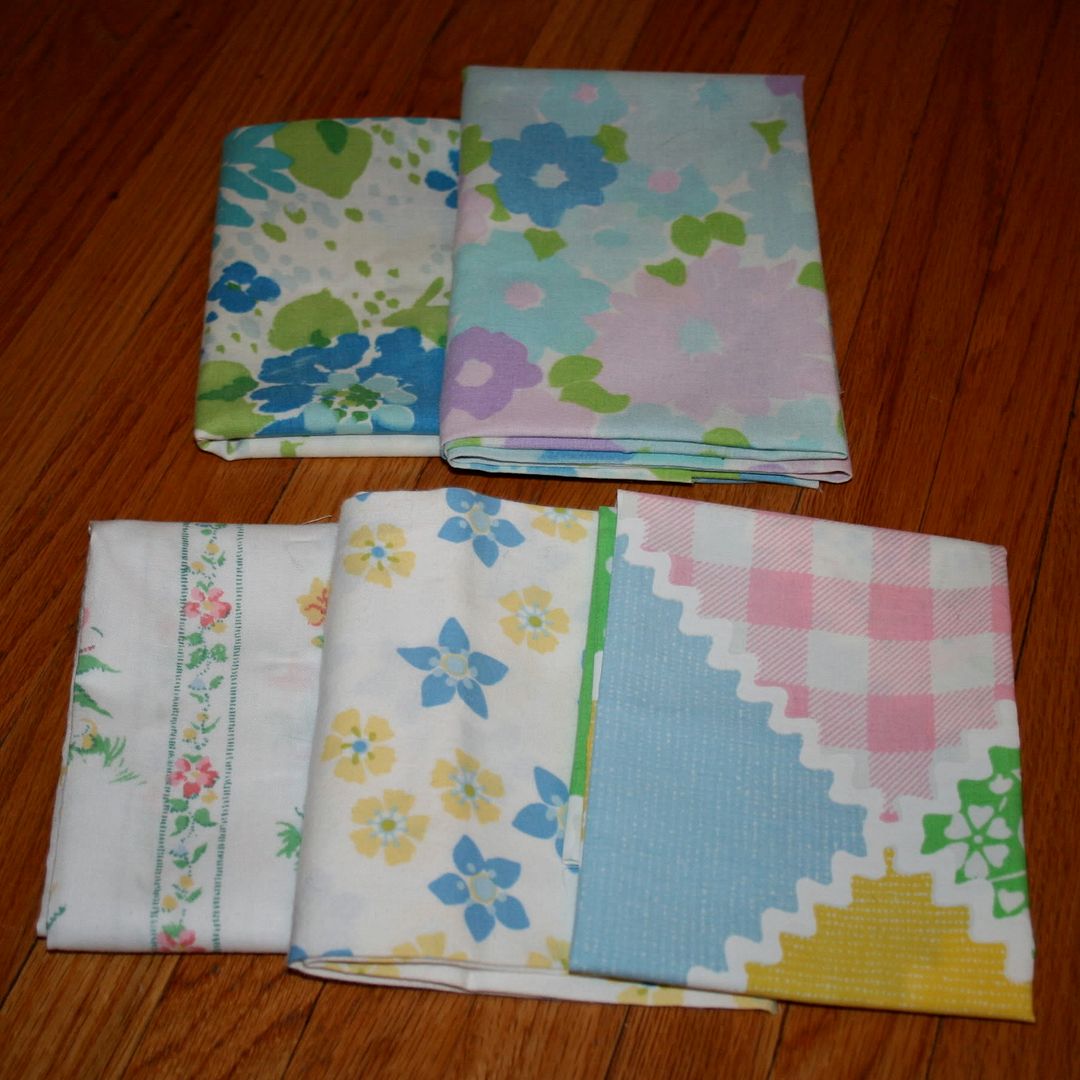 The one on the bottom right with the rick-rack print was the pattern of my childhood sheets! That brings back memories.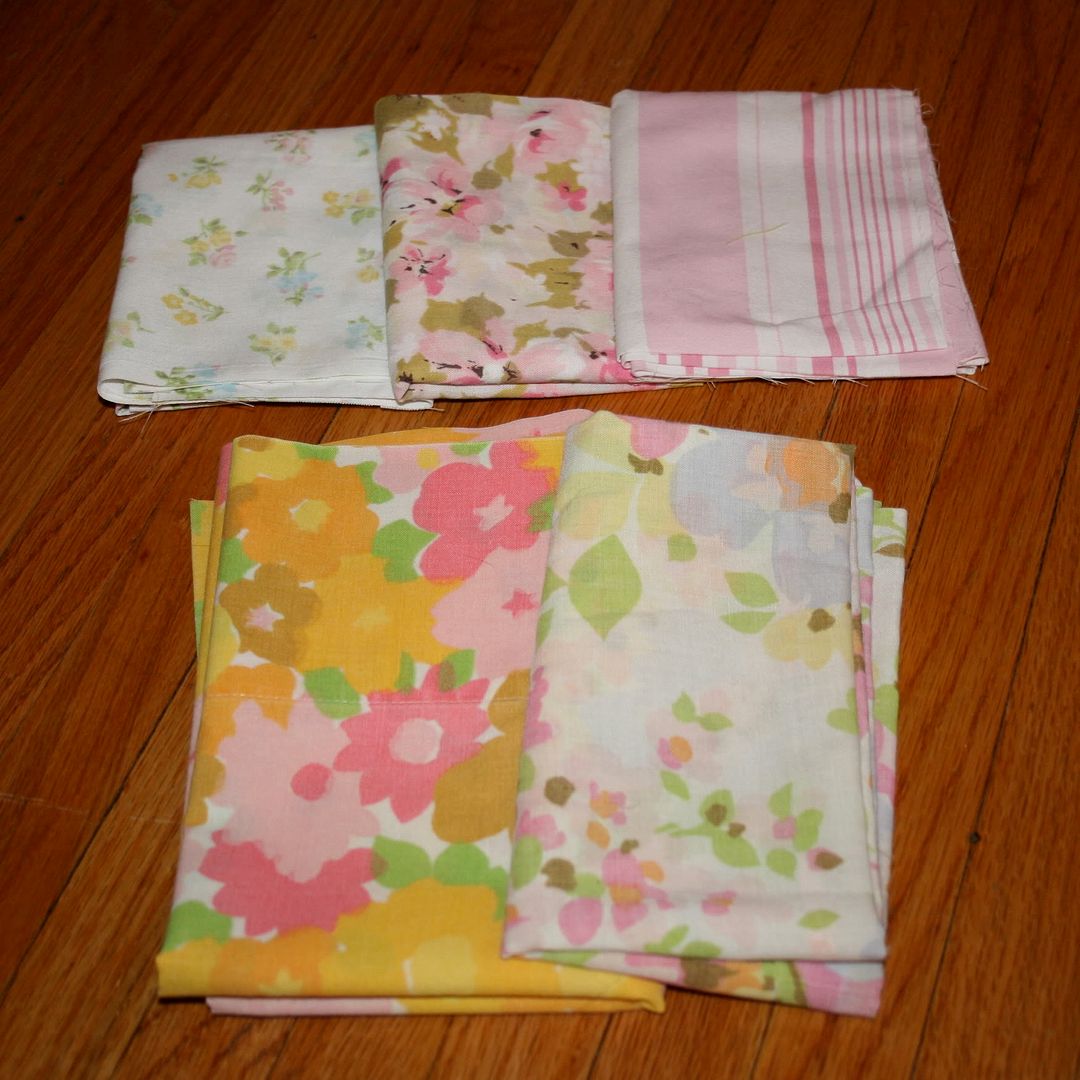 This was my first big group swap, so there are two things I wish I had done differently:
1. I really wish I had sent our hostess extra FQ's as a gift. I rushed to get my package out, since I found out about it AFTER the due date plus we were packing to leave town for ten days, so it just didn't cross my mind. I'm normally a very giving person, so I'm a little embarrassed that I didn't do anything for her.
I'll be living near Jennifer once we move, so i am sure I will have the chance to make it up to her. I know she put a lot of work into this swap!
2. I should have attached cards to each fat quarter with my name and blog.  A lot of the ladies did and I have had fun checking out their blogs and thanking them for the fabric.
Thanks, Jen!