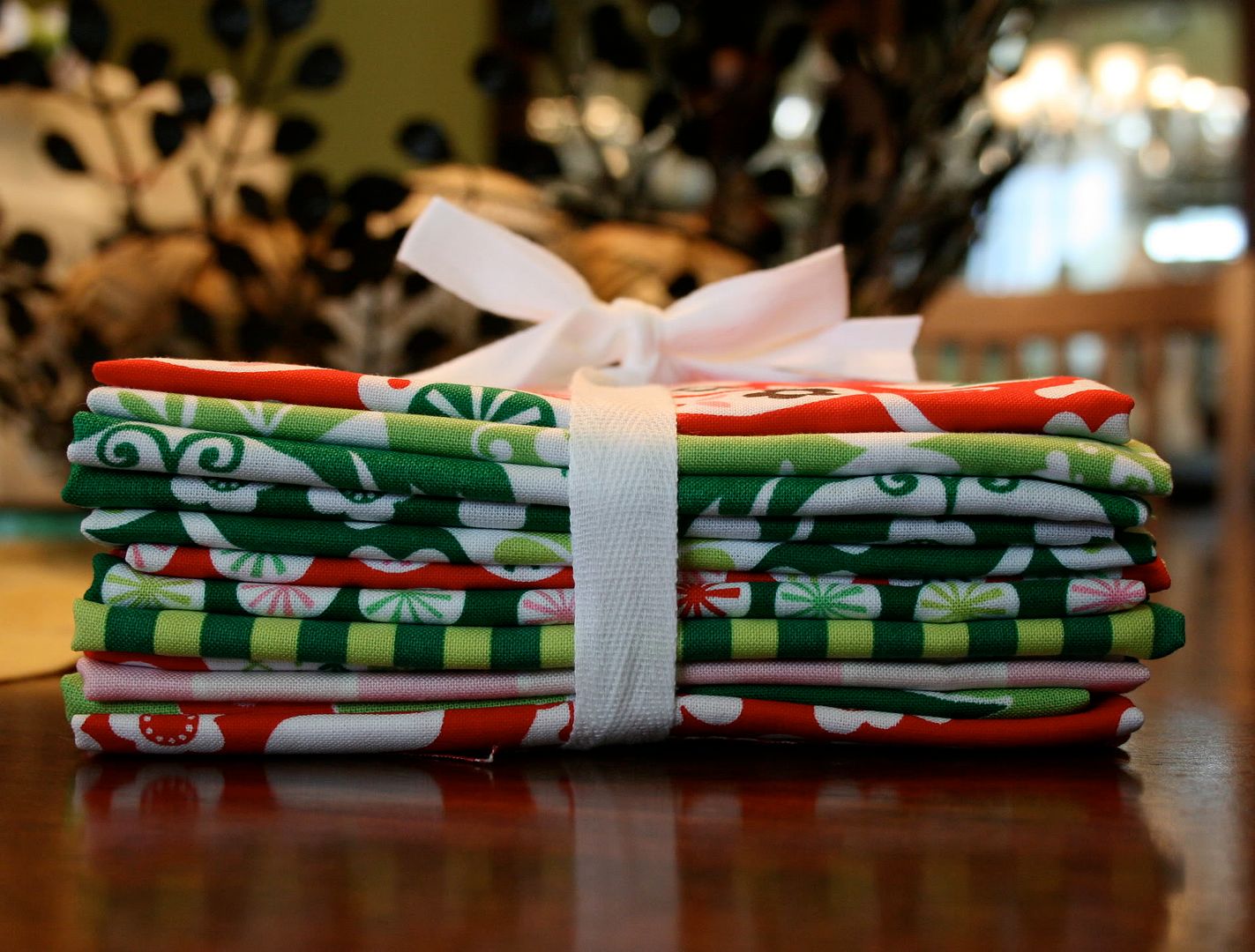 My new fabric arrived and I just want to stare at it touch it all day!  I am officially obsessed with fabric and fun, funky, retro prints.  I wish I had disposable cash resources, so that I could collect fabric to my heart's content.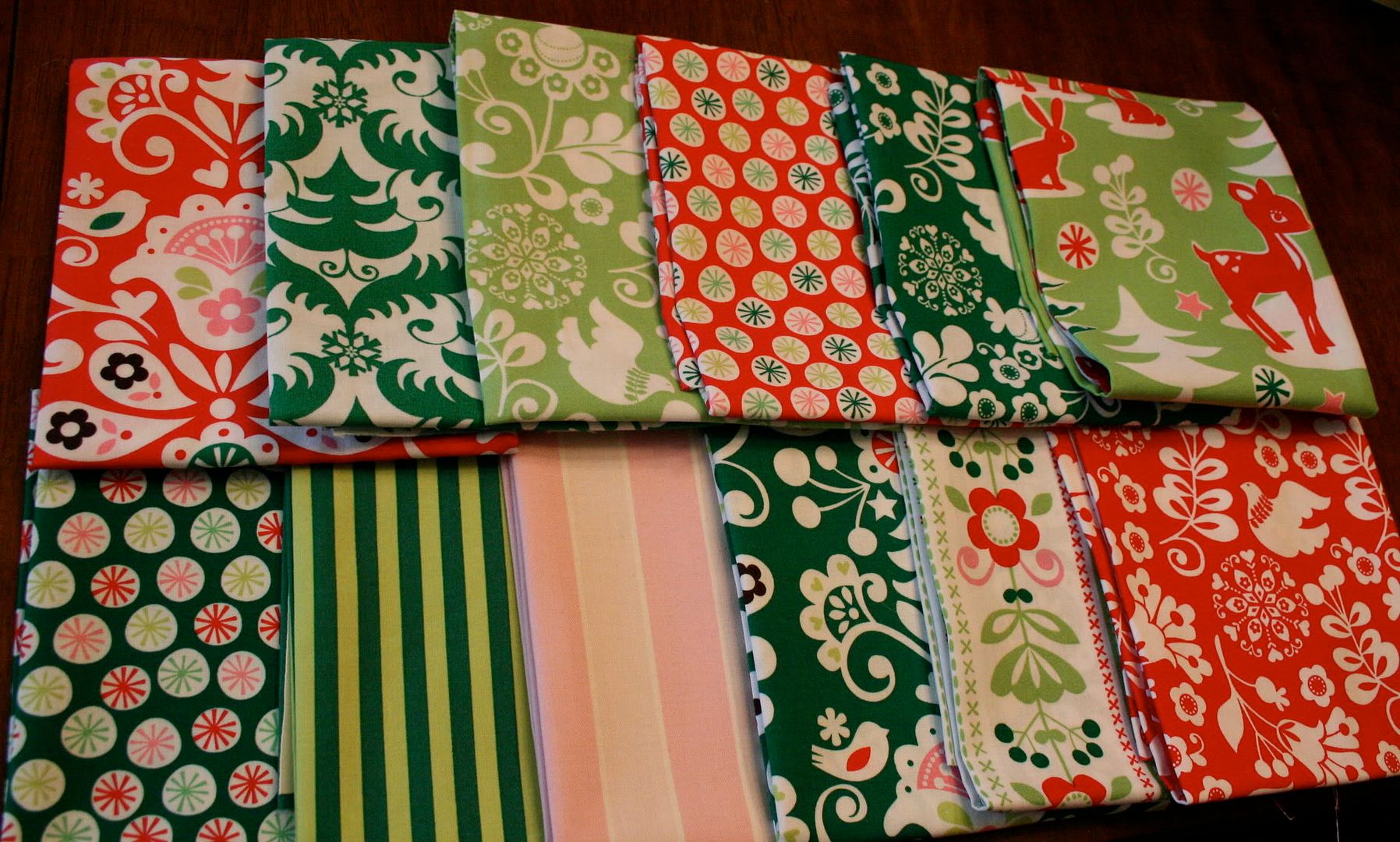 I bought a fat quarter set of Michael Miller's Funky Christmas fabric from Sew, Mama, Sew for this project and I can't wait to get started!  I am sad that I have to wait.  I have several baby projects waiting and then I will have project: BABY!  Hopefully, by November things will settle down and I will find time for projects while baby naps.  
I am going to have about half the fabric leftover afterwards, so I will just have to make something else (darn).  I may do a Christmas throw quilt, but here are a few ideas of smaller projects made from Michael Miller fabrics of Christmases past: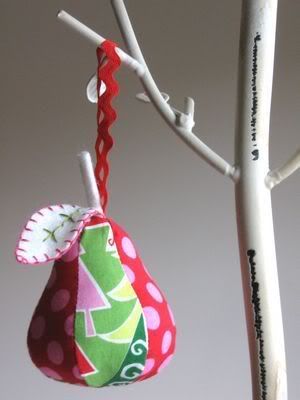 Mini Pear Ornament from Retro Mama. She sold these in her Etsy Shop last Christmas, but I am not sure if she will again this year.  Of course, you would need to make ONE Spool Birdie so that you can have a partridge in your pear tree.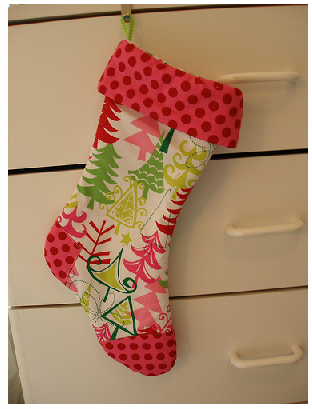 Fun, colorful Christmas Stocking from Star Monkey Brass.  SO much classier than the faux fur and glitter glued ones that I grew up with.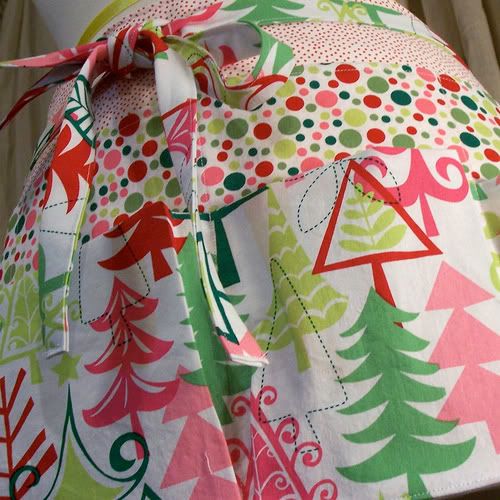 Retro Christmas Apron from October Eight.  She also has her own Etsy Shop: Sewing Geek. This would be the perfect gift to give the hostess of that annual Christmas Party you go to every year.