I decided to check out the quilt shop in Petaluma today and when I walked in I found this staring me in the face: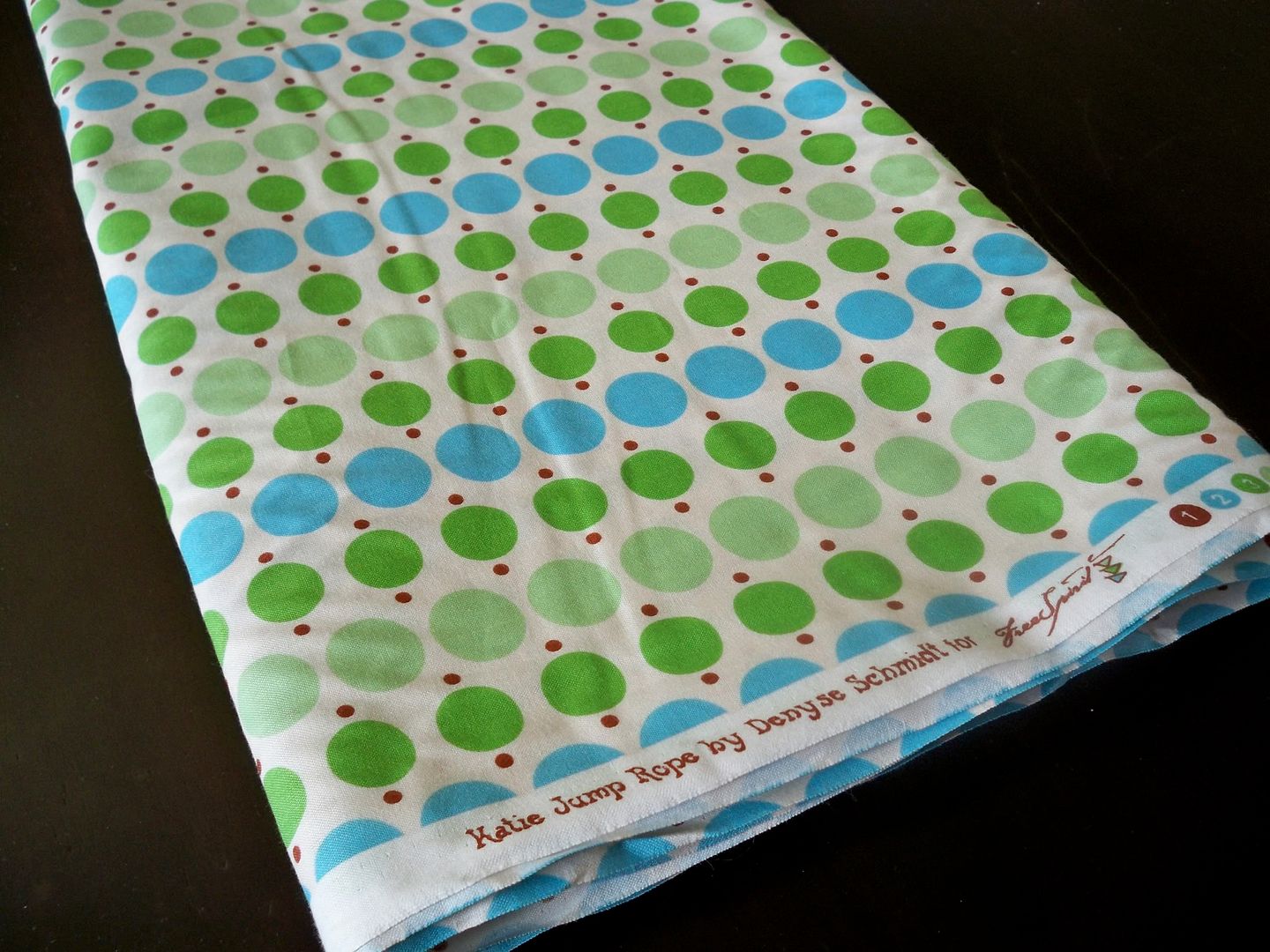 The coveted Katie Jump Rope blue and green dots!
I am not normally a hoarder, but needless to say, I bought ALL of it (slightly over 4 yards). I am trying to decide if I want to:
•be indulgent and back my future Katie Jump Rope quilt with it
•sell some of it on ebay to finance my fabric obsession.
•place it on a shelf in my sewing room and just touch it each day.
I'll probably have to do the second one, because jobs for costumers are scarce up here in Sonoma County, so it may be my only income for awhile. I did apply for a job, but if that doesn't work out, then I have no alternatives.
Update: I decided to try to swap it for Flea Market Fancy fabric.  Link to my swap is Here
I also checked out a few thrift stores and I found these pillowcases: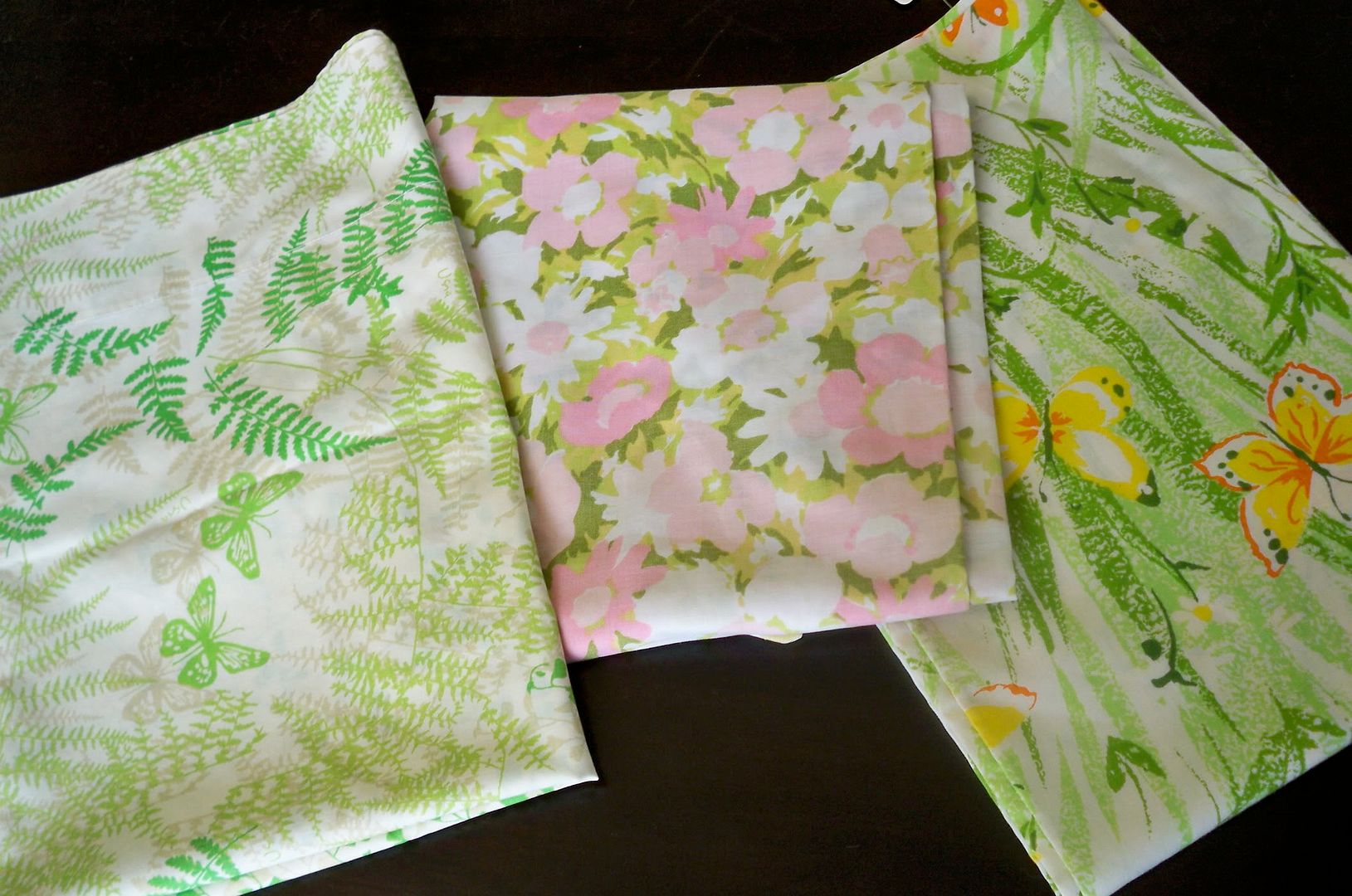 I also found this Everett Piano for $200 (which I did not buy):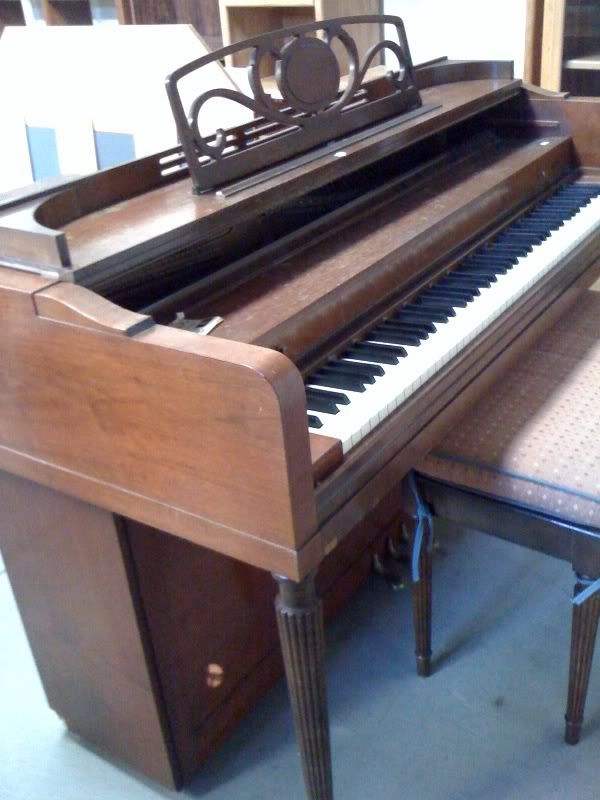 I have really been wanting a piano for years and I love that this one is smaller.  It would look beautiful refinished in a rich dark stain.
If you are interested, there is ANOTHER vintage sheet swap going on here. It is limited to the first 100 people who sign up and you can mail up to 80 fat quarters.  Should be a BIG one!