We are having an open house on Sunday, but I took a little time away from dredging out our home to do a little sewing!  I was inspired, because I finally organized my sewing room so that I can walk around in it again.  It's a room above our garage that I used for my bridal alterations business, but once I started sewing for fun my sewing space somehow worked it's way down to our dining room table.  I wanted the kitties and TV (and central air) for company.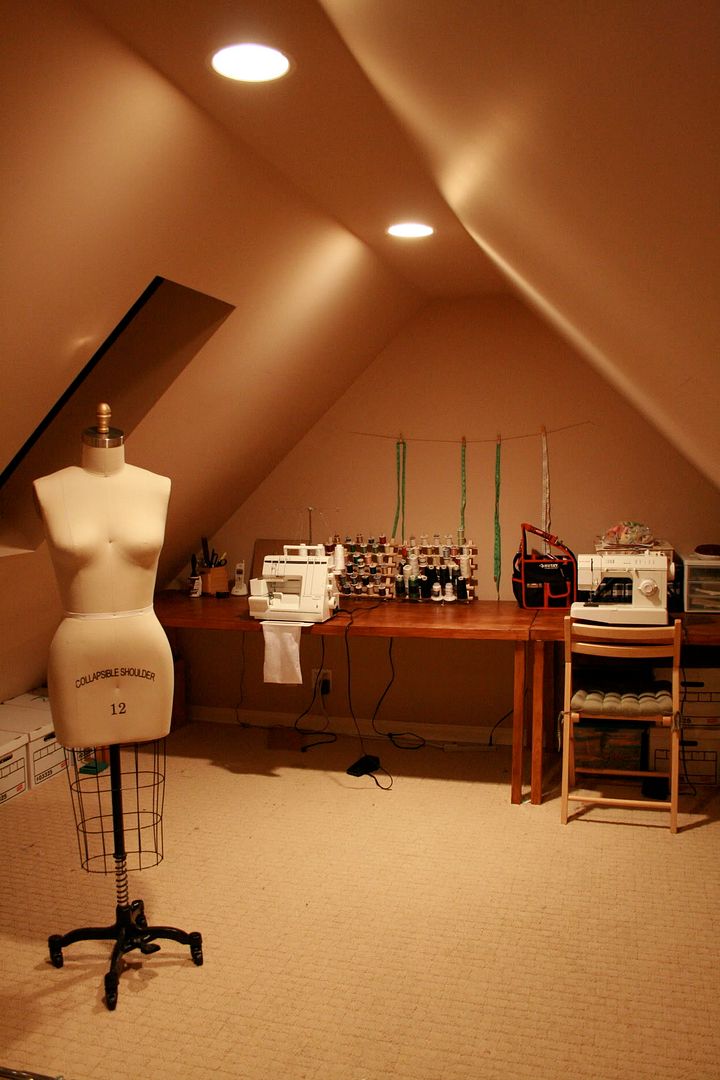 I had dreams of returning to the sewing room once Liam was taking nice naps, but now I realize that it's too far away for the baby monitor to keep its signal.  Hopefully my new house will have a designated sewing space.
I did some sewing for the Vintage Sheet Quilting Bee I am participating in. Rachel asked for string blocks which I LOVE making (hopefully I will someday finish my own string block quilt). I am really pleased with how the one I made with vintage sheets came out.  I am going to make at least one more and then ship them off.  I hope she likes them!