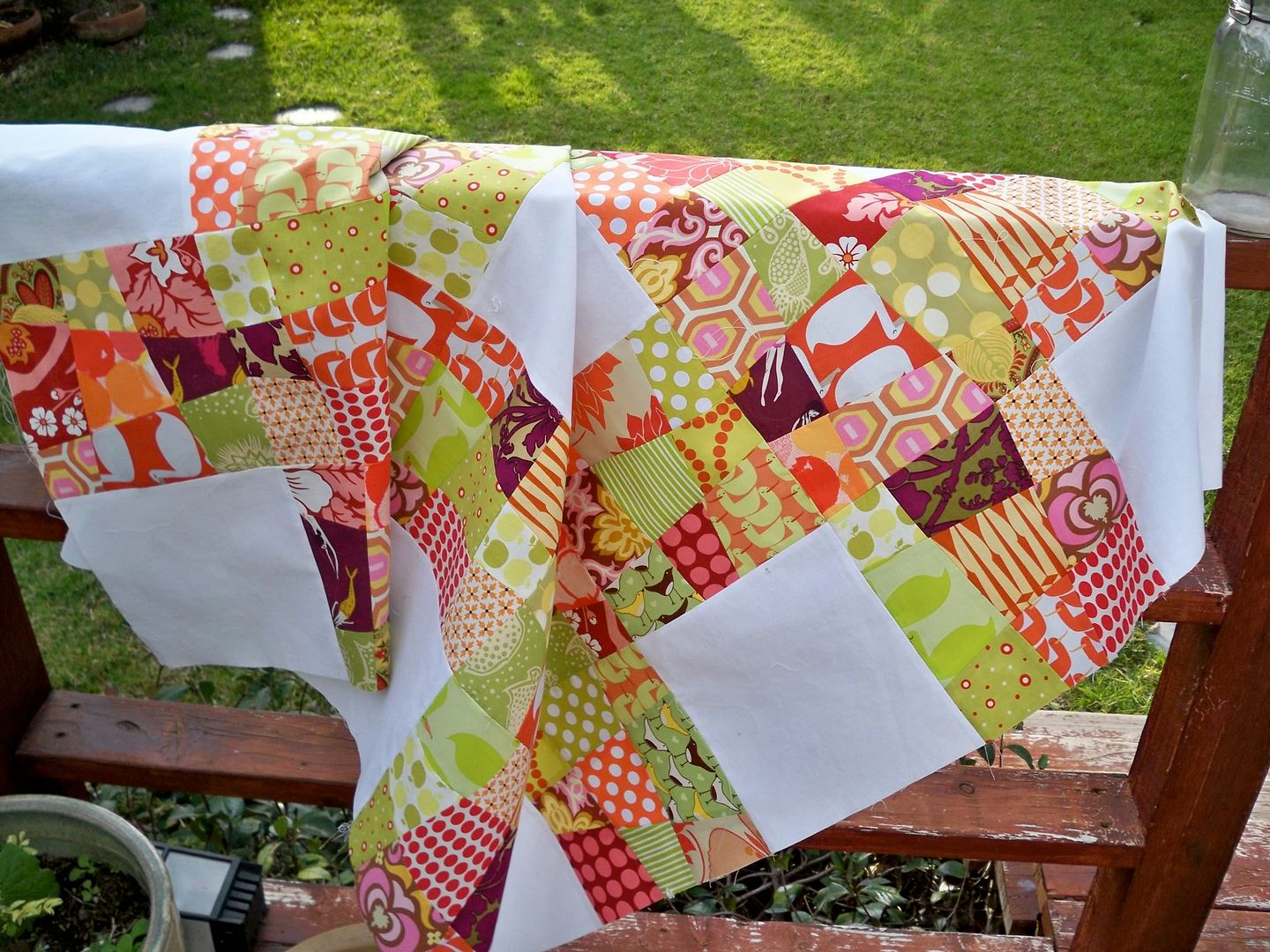 Progress is slowly being made on the Crazy 9-Patch. I didn't finish like I wanted to, because Liam and I both were sick all week (and still recovering now).   We're headed out of town for 10 days, so I REALLY wanted to get finished today, since I only had two seams left to sew.  I normally do all my sewing after Liam has gone to bed, but today I had a little helper: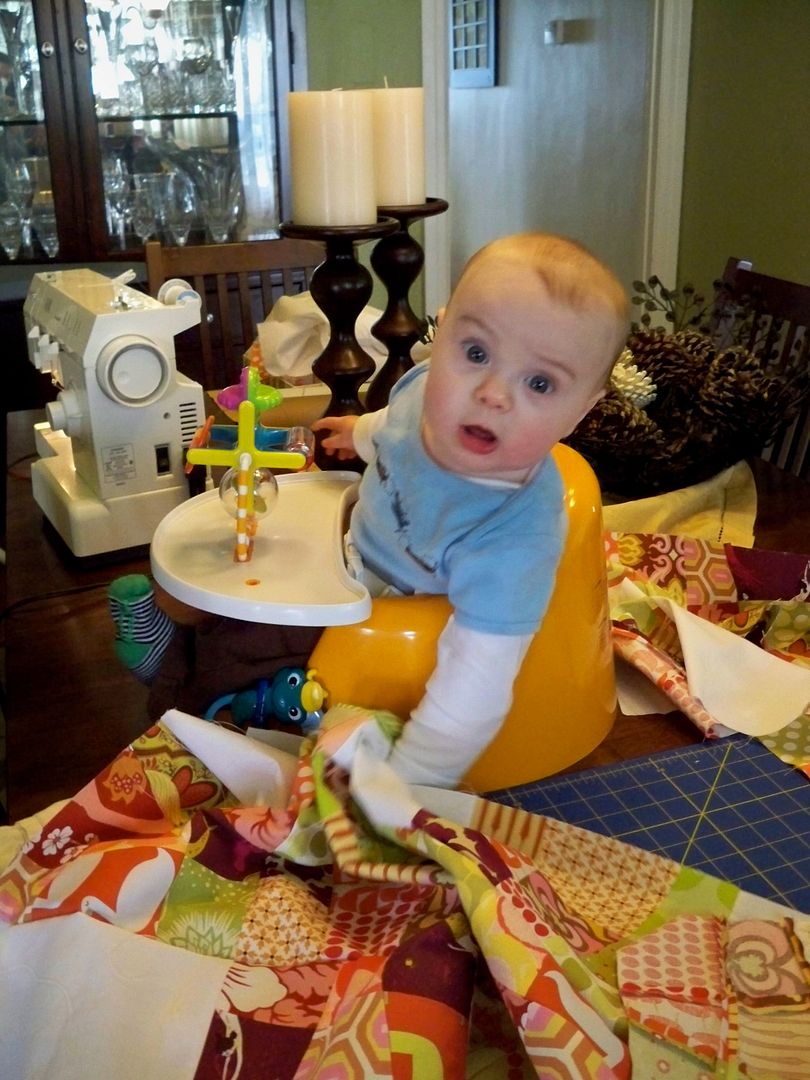 I was curious to see how he would react to the sound of the sewing machine, because he heard enough of it while I was pregnant.  He used to kick me a LOT when I would sew.  I don't think he really knew what to make of it:

Now I have ten days to relax…and think about the back of the quilt!  I kinda have an idea that would allow me to try a technique I have never used, but I need to think about it more.
•••••••••••••
Other goings on:
You'll notice a difference in the look of the blog.  I wanted something cleaner with larger photos. I'm still playing with the banner, so it's ALL a work in progress.  I had toyed with changing the entire name of the blog to something more fun and witty, but I don't think I want to change the web address and lose the 3 devoted fans (ha!) who read my blog.   A long time ago, this was going to be a site for my alterations business, which I decided not to do, thus the "alterations" in the web address.
••••••••••••
I joined a quilting bee organized by Rosey Little Things.  It's 12 ladies, 12 months and LOTS of vintage sheets.  Right up my alley!  This is my first virtual quilting bee and I am really excited.
••••••••••••
I also have a big announcement, but that will wait for next week.
(no, there will be no new babies for a LONG time!)